Marriott Docklands
GRC Planter Boxes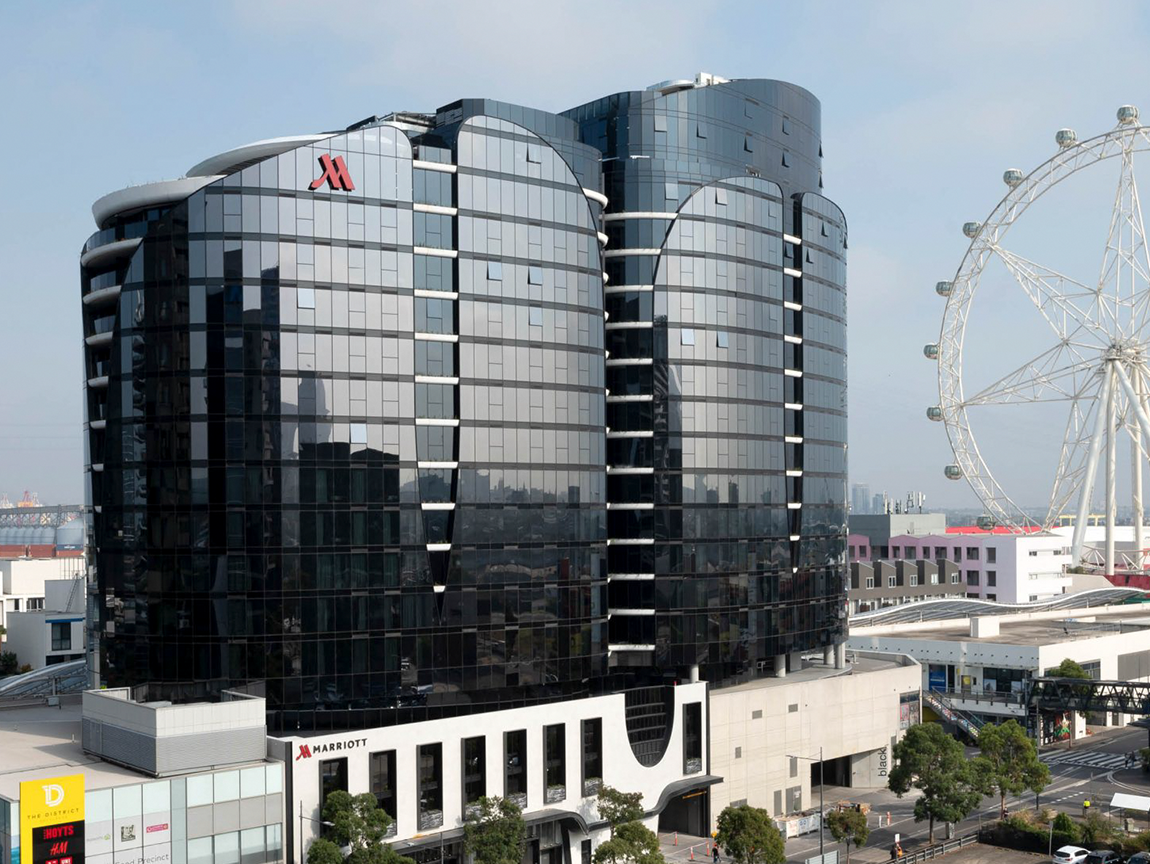 Marriott Hotel is a 17 storey building built on Waterfront Way, Docklands. The building features a vertical garden with a curved form to reduce wind & overshadowing. AUGRC provided ICON Co with double curved GRC planter boxes all around the building GL to Level 16.
These double curved planter boxes installed on the edge of the slabs, provides outstanding character for the building when looking at the Docklands from the Bolte Bridge.
PRODUCT
GRC Planter Boxes
ARCHITECT
DKO
CLIENT
Icon
LOCATION
Melbourne
A leading Australian manufacturer for Glass Reinforced Concrete.
Our GRC is produced in Australia.
Contact us to make your vision a reality.