The Grounds of Kew
GRC Facade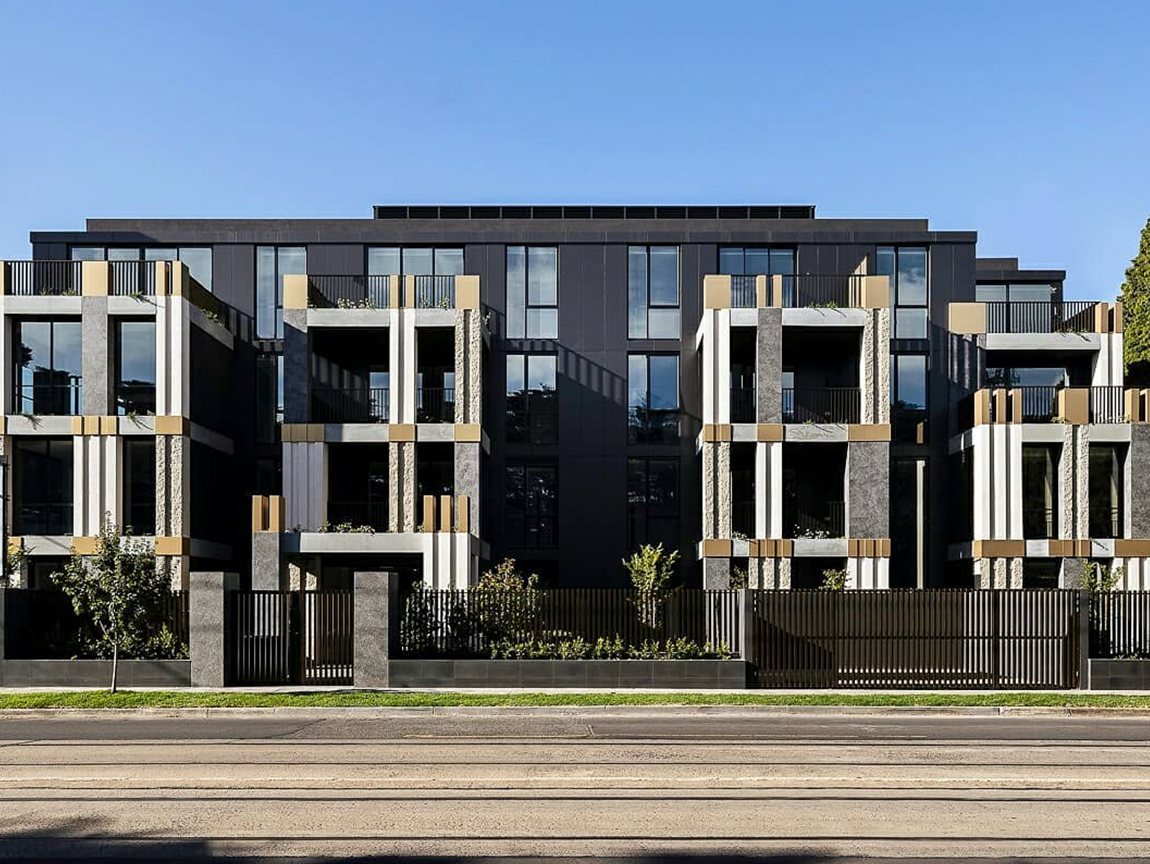 The Grounds of Kew design complimented the architectural heritage and verdant garden setting of Kew.
AUGRC supplied & installed about 100 GRC columns with two different stone patterns which framed terraces & entrances of the building, providing a sense of depth and solidity to the Grounds façade.
PRODUCT
GRC Facade
ARCHITECT
FKA / One
CLIENT
Ironside
LOCATION
Melbourne
A leading Australian manufacturer for Glass Reinforced Concrete.
Our GRC is produced in Australia.
Contact us to make your vision a reality.