West-End Glebe
GRC Facade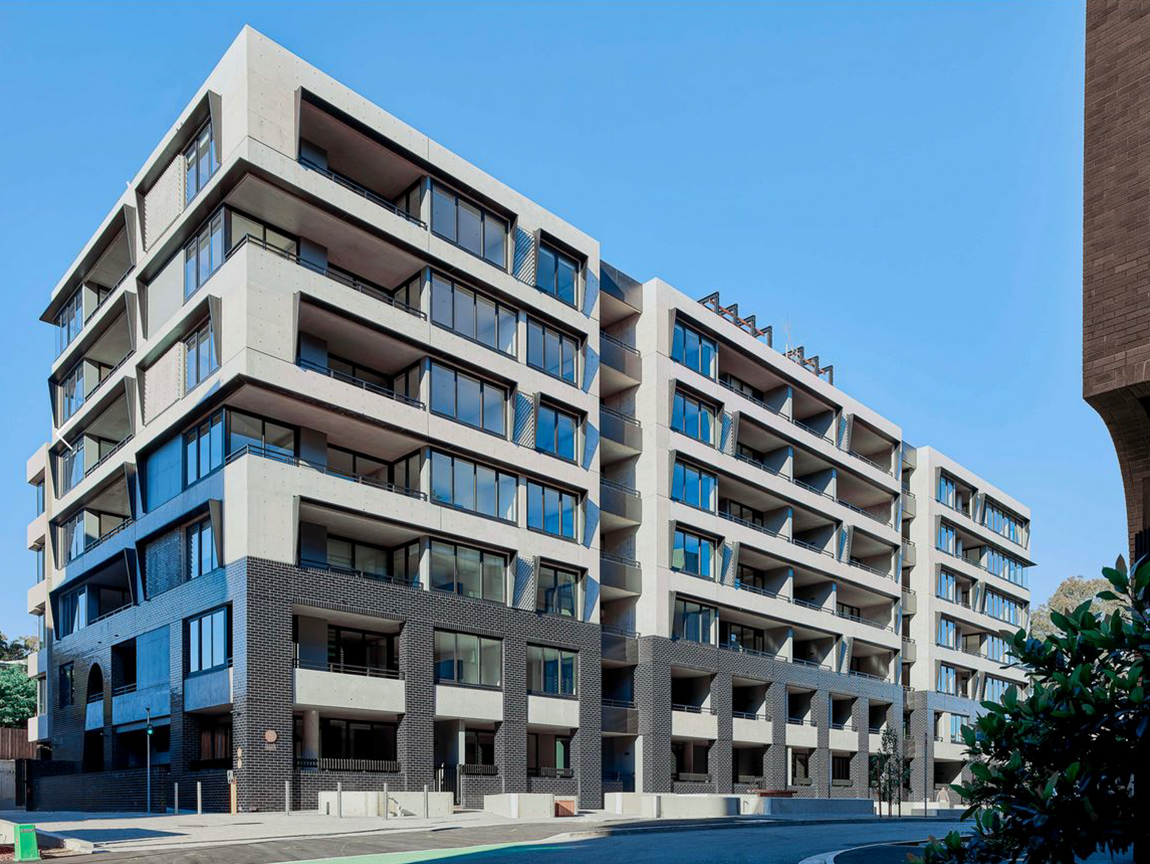 West End Residences is located in Glebe & facing the Skyline of Sydney. Concrete is the dominant part of the Arthouse façade. Originally designed to be in-situ concrete, though changed to GRC due to its lightweight and easier installation advantages, AUGRC supplied and installed panels that have horizontal fantasy pattern with offset, protruding triangles.
The light and shadow interplay animates the façade and appears to be three-dimensional. This facade feature differentiates the Arthouse from other surrounding buildings.
PRODUCT
GRC Facade
ARCHITECT
Turner
CLIENT
Hutchinson
LOCATION
Sydney
A leading Australian manufacturer for Glass Reinforced Concrete.
Our GRC is produced in Australia.
Contact us to make your vision a reality.